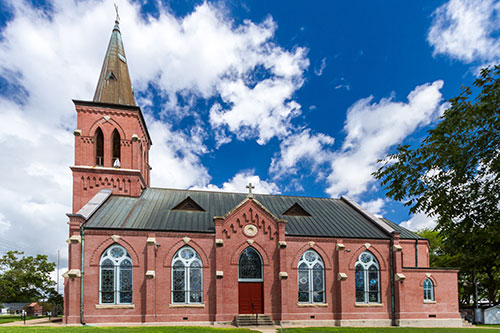 At Lefors First Baptist Church, our greatest desire is to see people come to know Jesus Christ as their Lord and savior and to grow in their walk with Him. We are committed to spreading the good news of Christ here in our hometown and throughout the world, and we pray that God will continue to use our congregation. Whether you've been attending church for years or haven't stepped into a sanctuary in decades, we hope you'll come and join us Sunday if you're looking for a church in our area.
We offer a growing and caring ministry for our children. Our nursery is well equipped and workers are loving and look forward each week to caring for our infants and toddlers. We also have Children's church for ages 4 through third grade with a special message each week especially for them.
During services you will hear solid, full gospel teaching from Bro. Matthew.
After the service, Bro. Matthew will be at the back door to meet you and personally thank you for visiting with us.
No matter what your background is you are welcome here and we hope you'll join us on Sunday.